Squirrel Hunters
June 22nd, 2012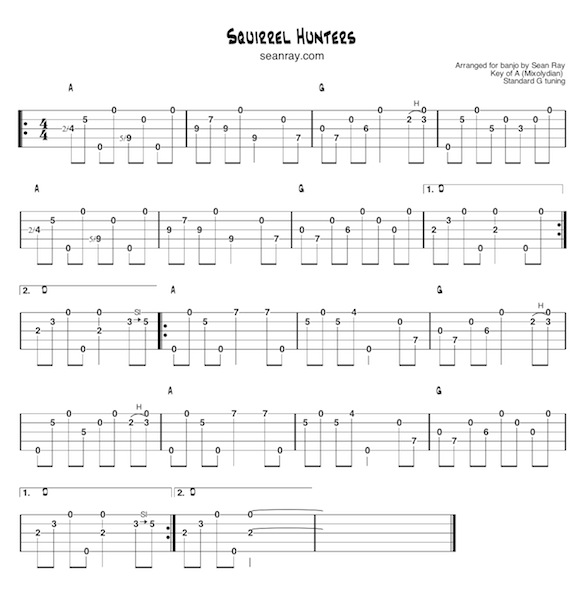 John Hartford plays a great version of Squirrel Hunters (minus banjo) on his 'Wild Hog in the Red Brush' album.
Here is my arrangement of this old fiddle tune which is not very popular amongst Scruggs style banjo players. This is probably due to the fact that it's a bit tricky to play. The harmonic structure over the A chords implies an Em tonality which creates an interesting tension.
Click below to download the free PDF & TablEdit files.
PDF
TablEdit
(Mac users: If you have trouble downloading the TablEdit file, hold down your Option key while clicking the link).