November 18th, 2023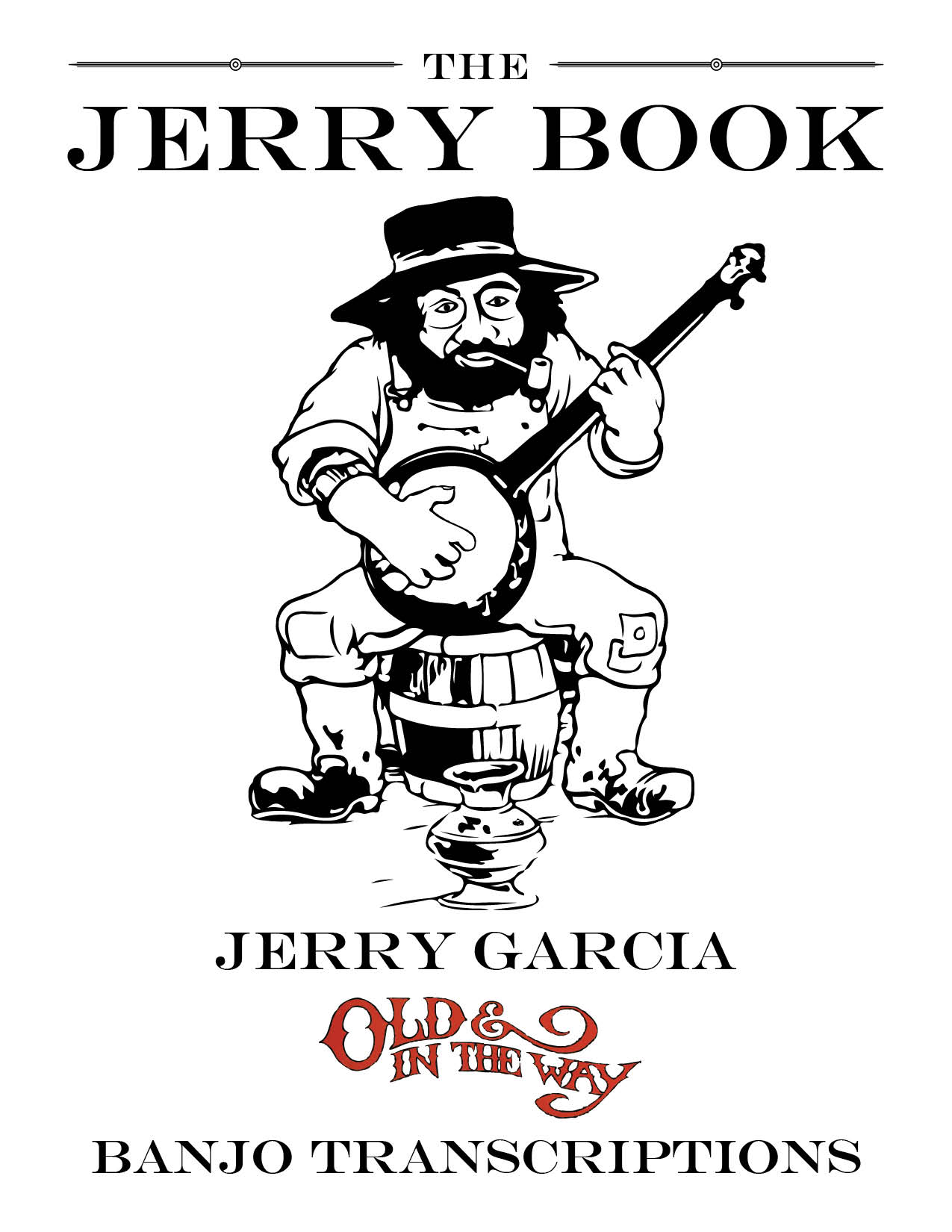 The Jerry Book isn't only for fans of Jerry Garcia's banjo playing with Old & In The Way. It's also a master class in Scruggs style backup playing.
I've spent countless hours transcribing Jerry's banjo playing and this book is the culmination of those efforts.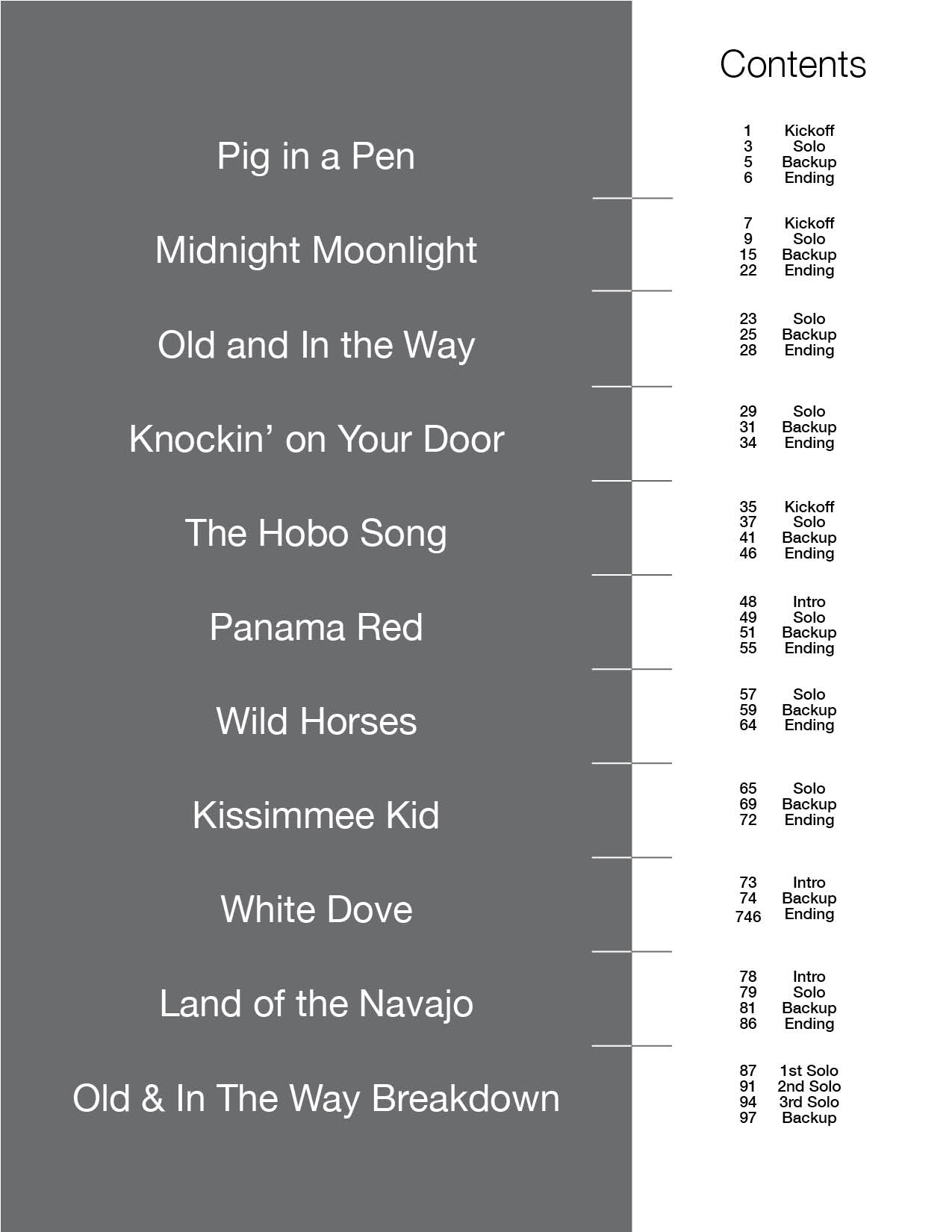 As you can see from the contents page, the book includes all of the songs from the original Old & In The Way album as well as Old & In The Way Breakdown from the bootleg: The Boarding House, San Francisco, CA. 7/23/73
Package includes eBook in PDF format (104 pages). Links to download the 39 MP3 files as well as all 39 tabs in TablEdit format. Instantly delivered to your email upon order completion.
The Jerry Book
(Digital Download – PDF, MP3 & TablEdit format)
Price: $50
In Stock